As a brand, it's important for us to be inclusive and representative of the community that we're trying to build. This is why we're proud to introduce our ever-expanding team of WAAV Creatives: from Cover Artists, to Graphic Designers, and Blog Writers-- we wanted to amplify some of our amazing WAAVmakers.
Hector Paulino // Graphic Design Artist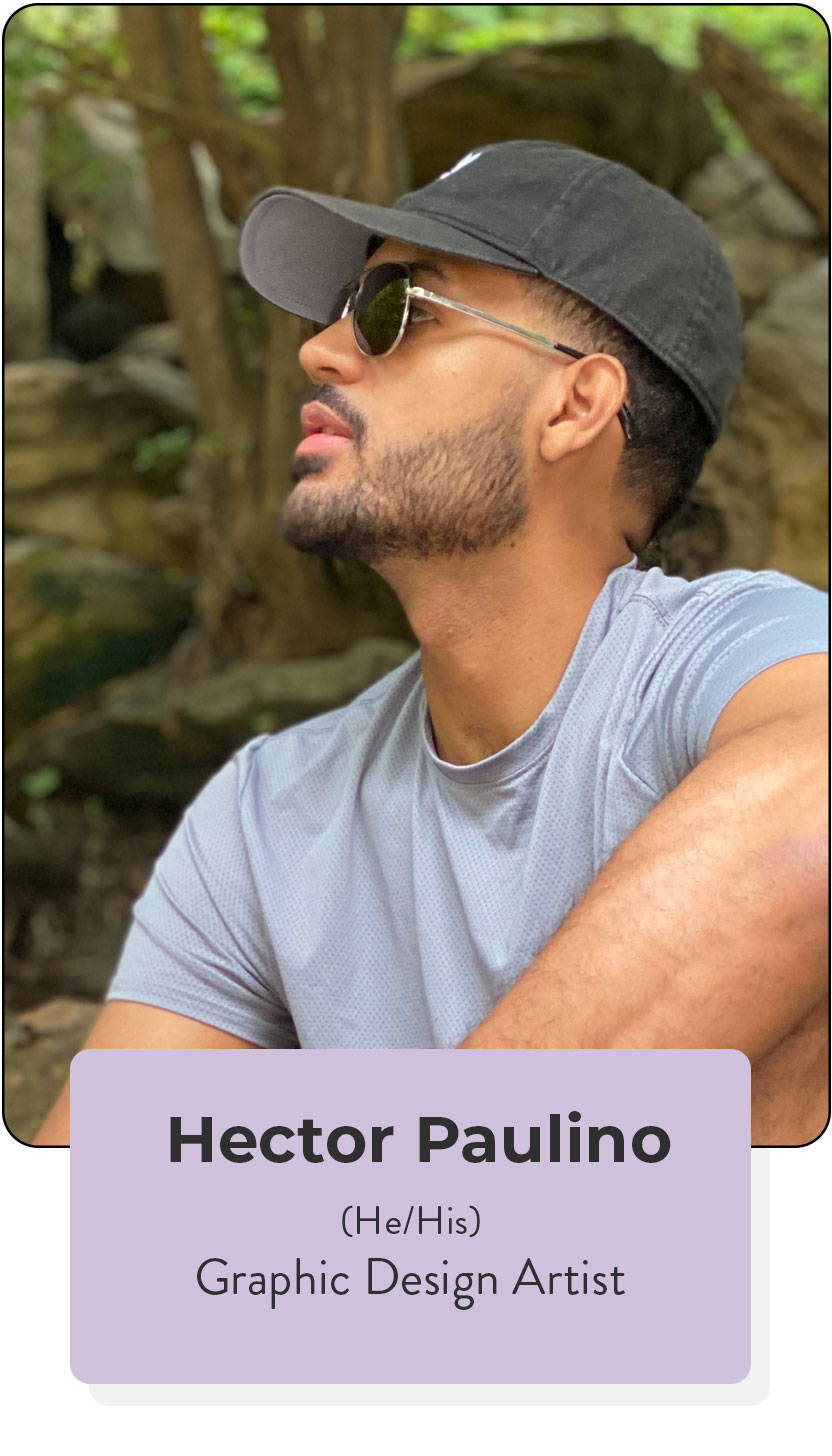 Hector is a graphic design artist based in Southern California. When asked about his passion for art, Hector replied, "What I love about art is that it allows you to connect with your inner self and feel a variety of emotions. Whether it is happiness, anger, sadness, or love—art exists as a way for me to establish a direct connection with my subconscious mind." Hector's work is included throughout WAAV products, and his cover design "Lourdes" is featured in the exclusive inaugural collection of WAAV Planners. In describing the process behind creating and naming his cover pattern, Hector said "The words 'calm' and 'pleasant' reminded me of my mother. Thus, I chose to take inspiration from all of her favorite things to create the collage entitled 'Lourdes,' named after her."
Kassandra Camilla Reyes // Artist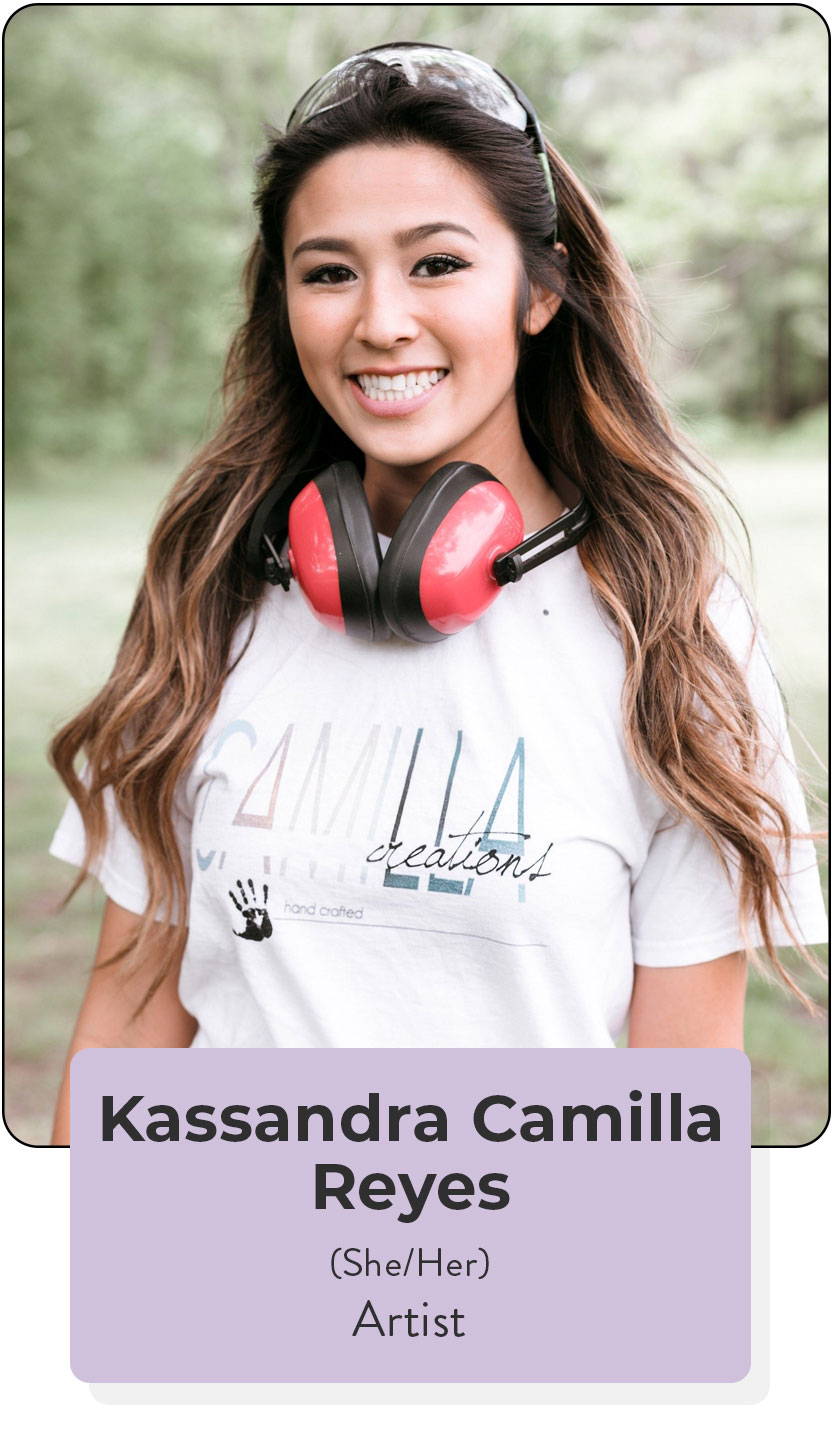 Kassandra is an artist specializing in painting, wood decor, embroidery, and laser cuts. When asked about her creative journey, Kassandra replied, "Ever since I was young, I've always had a passion for painting flowers, and I was lucky enough to turn this passion into a business while studying at Christopher Newport University. After graduating in 2017, Creations became my full-time job." Kassandra's art style is heavily inspired by the beauty and uniqueness of flowers. Her passion for art stems from "being able to take something that surrounds us every day and recreate it as [my] own". Kassandra's floral cover pattern "Amanda," is named after an empowering female artist who inspires her, and it is featured in the exclusive inaugural collection of WAAV Planners.

Socials/Portfolio: IG & TikTok @camilla_creations / www.camillacreations.com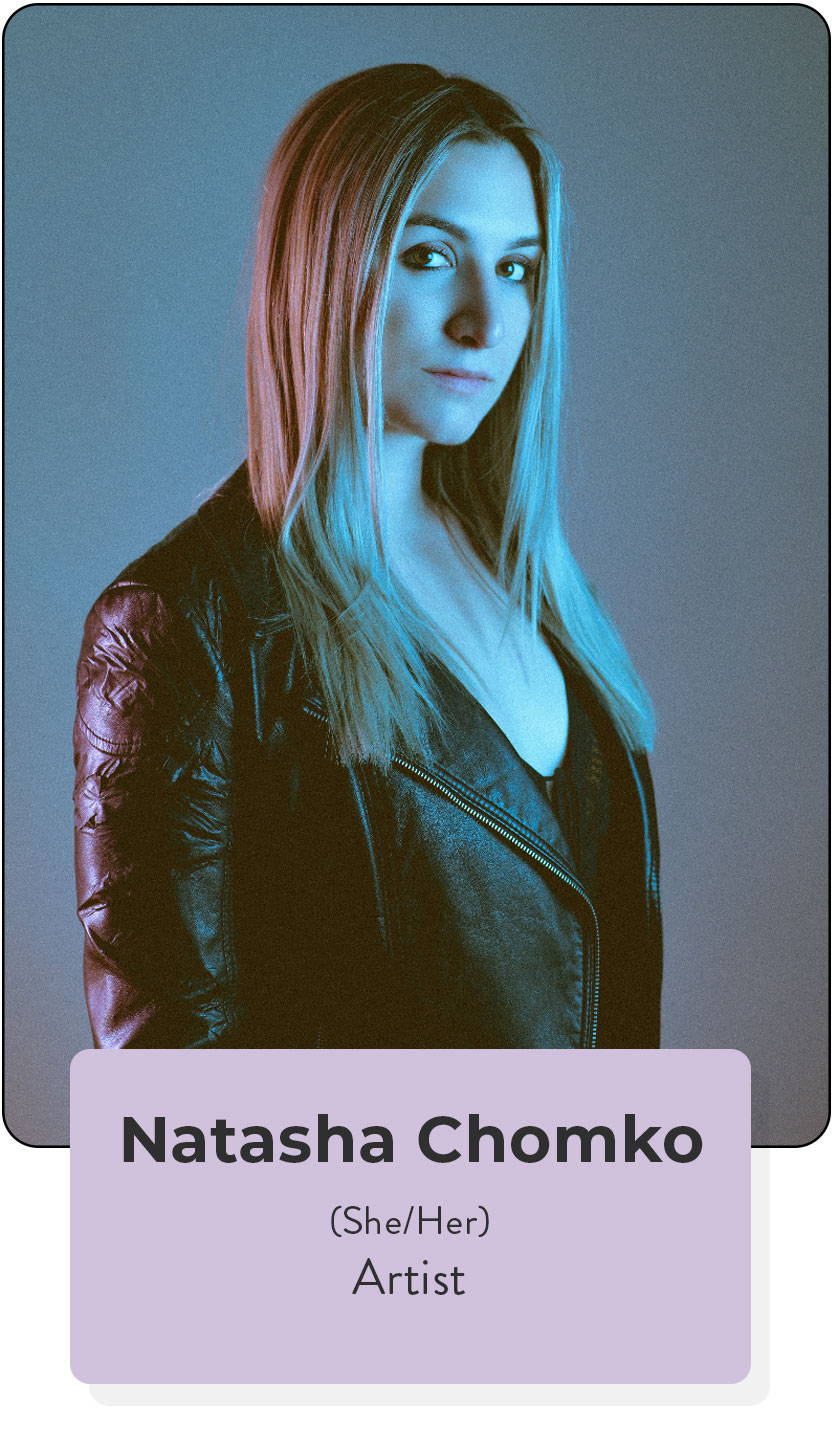 Natasha Chomko is a Los Angeles-based artist and creative. She creates ethereal landscape art containing snippets of nature from all over the world, and combines astrological and space elements to create mini universes. She aims to make the viewer feel like they're globe-trotting and time traveling all at once. Natasha is fascinated by complimentary colors and landscapes that fit perfectly together, although they might have lifetimes of distance between them. Her art illustrates how the world is far more connected than we think. Natasha's artwork is featured in the "Dolly" cover pattern for WAAV's exclusive inaugural planner collection.

Socials/Portfolio: IG @postwook / www.postwook.com
Laurence Philomene // Photographer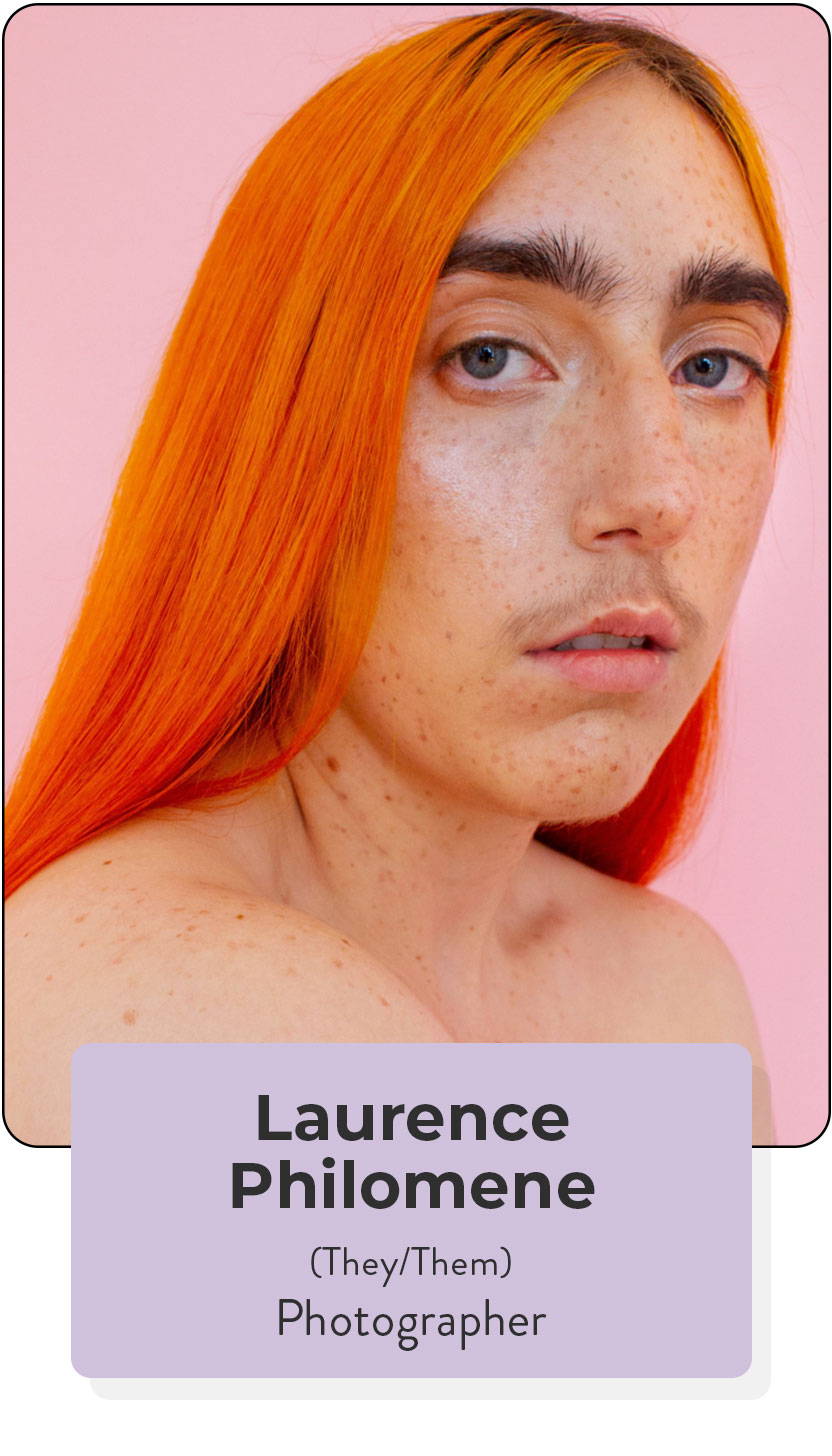 Laurence is a photographer based in Montreal, Canada. Their creative process includes making colorful work that centers queer and trans experiences, often through long-form and autobiographical projects.​ Laurence's work is informed by their lived experiences as a chronically ill, non-binary transgender artist coming of age amid the rise of social media. Since gaining an interest in image-making in their teenage years, they have used photography as a space to investigate masculinity and femininity, exploring how the two can co-exist outside of the binary. With high-saturated, cinematic and caring images, their work celebrates trans existence, and studies identity as a space in constant flux.​ Laurence's artwork can be seen on the "Violet Skies," and "Alvarado" cover patterns, which will be featured at Target Stores in January 2022.

Socials/Portfolio: Instagram @laurencephilomene
Alia Wilhelm // Photographer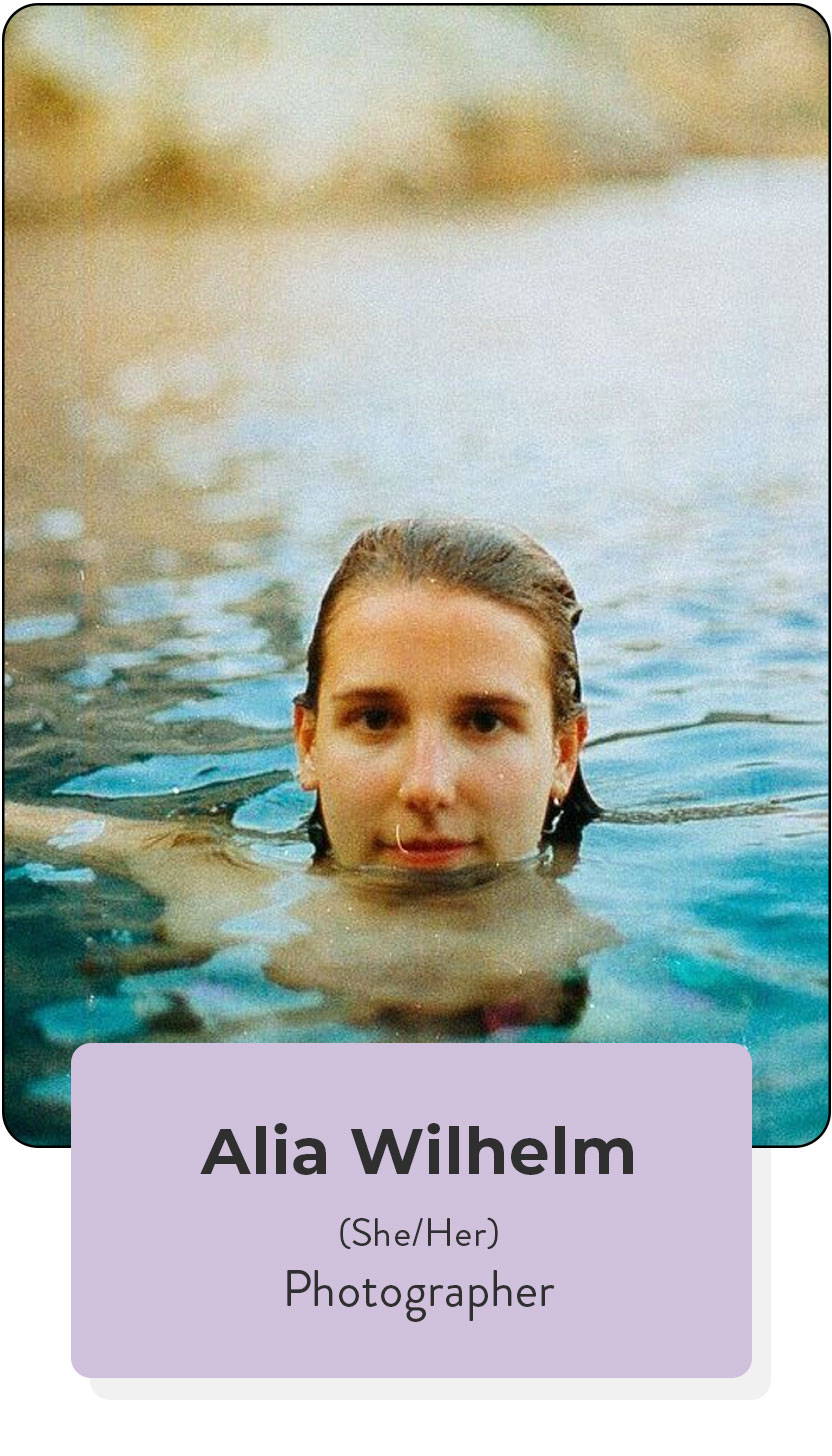 Alia is a Turkish/German multimedia artist based in London.​ When asked about her artistic process she replied, "In my spare time, I do art direction and curation, frequently collaborating with other artists. Earlier this year, I curated the Girls Unite 2020 Calendar, which featured my work alongside eleven other talented artists' and sold 400 copies. I am also the co-founder of Nearness, an online magazine that documents the various responses to changes brought on by COVID-19." Her art style and writing aims to encourage self-reflection, open conversations about mental health, and serve as a "rare and real opportunity to slow down and process what is happening to us.​" Alia's photography is included on the "Summer Sky" and "Tasman" cover patterns, which will be featured at Target Stores in January 2022.

Socials/Portfolio: Instagram @aliiiiia
Brandon Stanciell // Photographer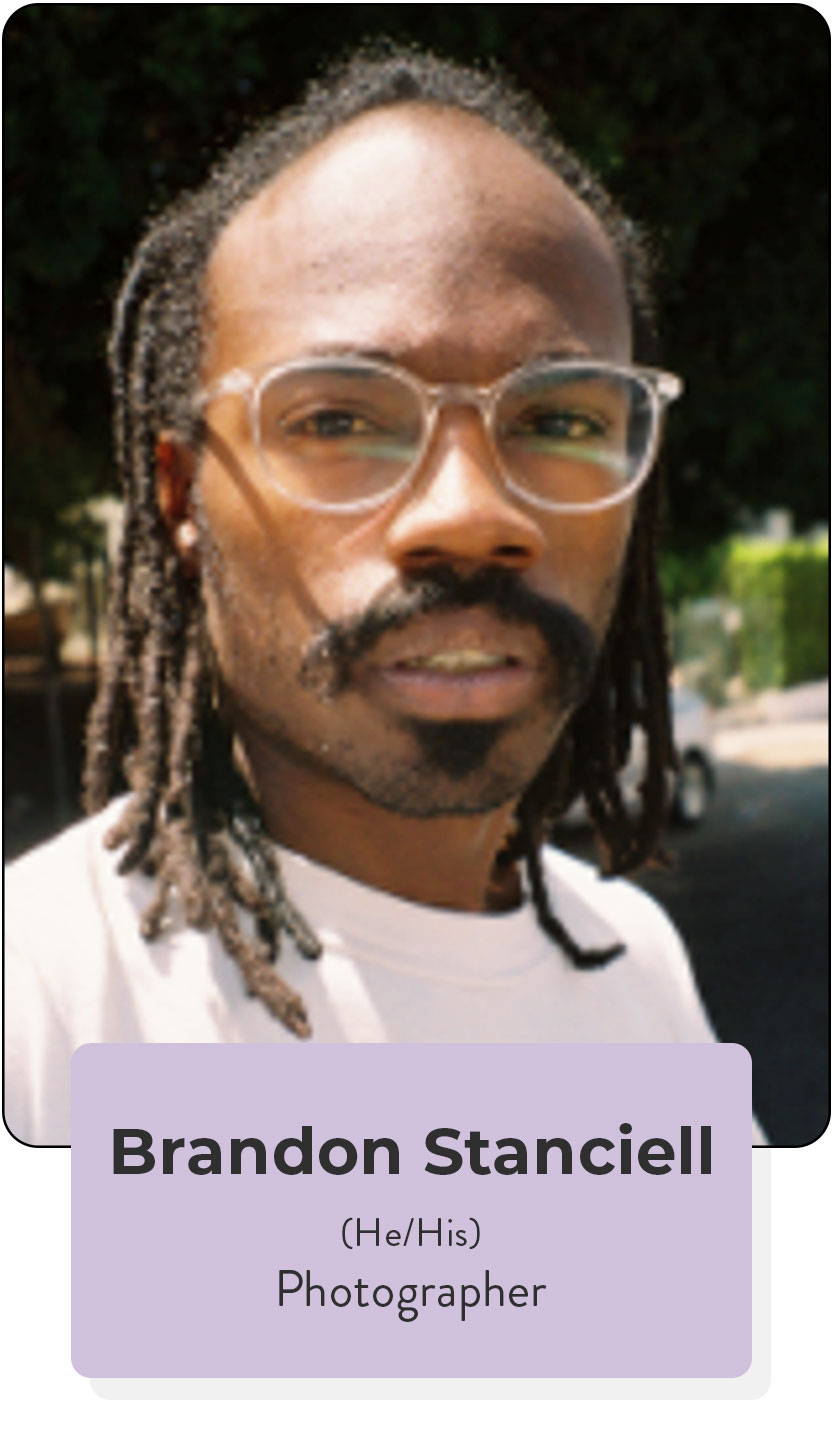 Brandon is a 25 year old Portrait/Fashion Photographer based in​ Los Angeles, California. Often using flowers as his staple, Stanciell's work focuses on exploring black masculinity through photography. His work has been shown in various galleries throughout Southern California, including the UCSD Art Gallery at the University of California, San Diego. Stanciell has also been featured in several magazine articles, including an online article by The Huffington Post, which coined him to be part of a social movement led by bloggers and artists who are redefining black masculinity. Brandon's photography can be seen on the "Bright Daisies" cover pattern, which will be featured at Target Stores in January 2022.

Socials/Portfolio: Instagram @bstanciell
Lauren Tepfer // Photographer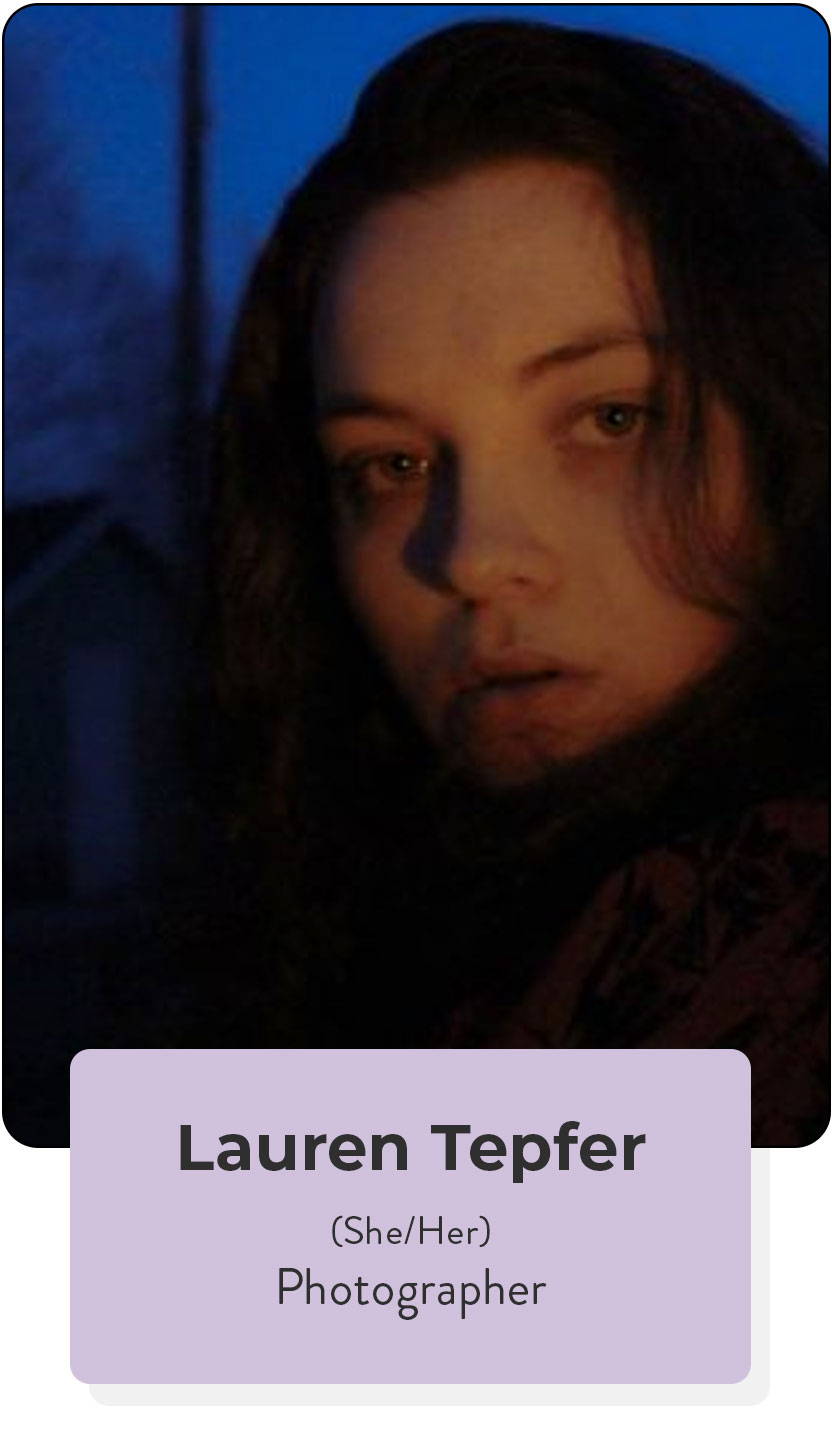 Lauren is an 18-year-old photographer and director living and working in New York City. Having grown up in southern New Jersey, Lauren is particularly adept at capturing the essence of a teenager living in suburbia. When asked about her creative process, Lauren replied, "Growing up with a creative mind in the boundaries of a town populated by less than 7,000, I've learned to create my own magic and nurture it myself. To me, capturing my suburban surroundings in photographic form is like a digital love letter. I connect most to genuine and intimate settings and I feel that small towns are where most of that energy blossoms from. Aside from giving me good feelings, I hope that my suburban narratives can provide comfort for those growing up feeling lonely or unaccounted for."​ Some of Lauren's photography is featured on our WAAVmakers Instagram.

Socials/Portfolio: Instagram @s.ilver
Caroline Macias // Trend Analyst, Product Development Creative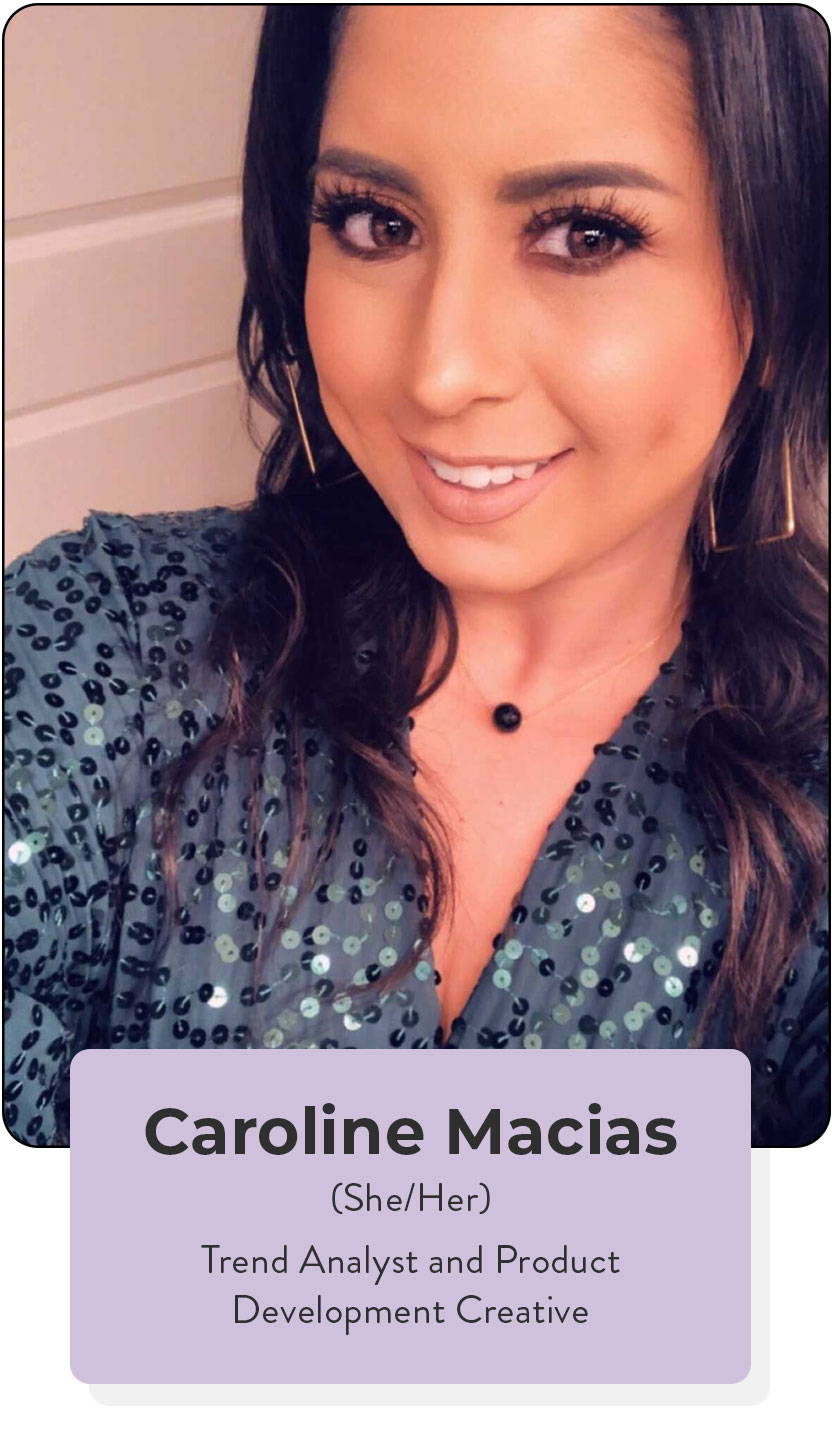 Caroline is a Fashion School Graduate based in Orange County, California. Through her work, she aims to create new and on-trend style aesthetics, source environmentally conscious product materials, and help develop new planning systems for us to try out here at WAAV. Caroline is fascinated by the ever-evolving fashion industry, and the journey of how patterns and colors affect our everyday life. When asked which of WAAV's core elements she identified with the most, Caroline mentioned how empowered she feels while leading new, style-focused projects. Much of her creative work is also inspired by the incredible women in her family, and the hope she has for future generations of women in creative roles.