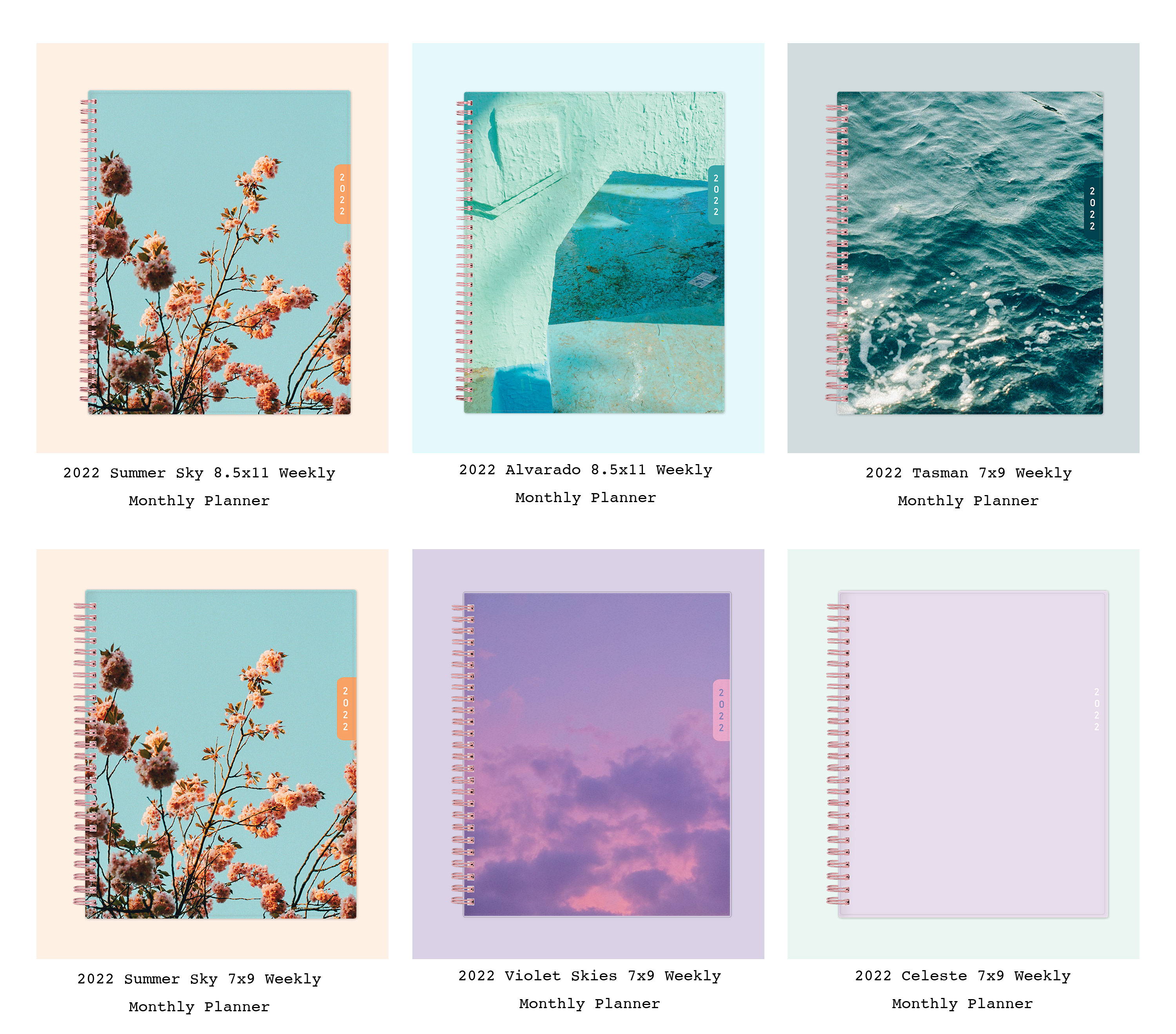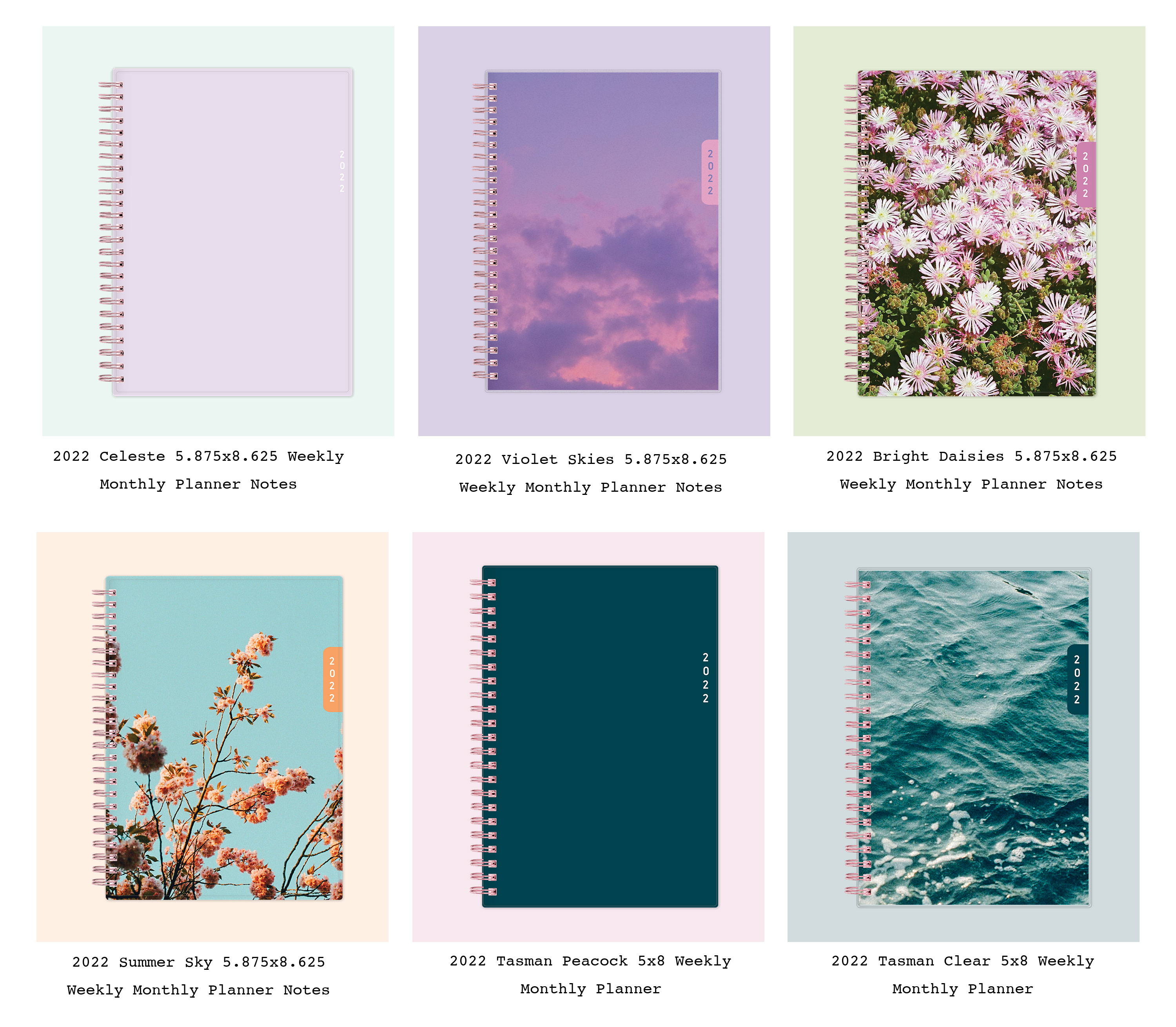 ---

In stores through February 14, 2022

---
We are so happy to announce that our 2022 WAAV Planners can now be found in Target Stores Nationwide! Check out our newest collection with exclusive cover patterns made by Gen Z artists!
This WAAV Collaboration for Target is special to us because it helps us make our planners more accessible! Keeping our WAAVMaker community in mind is very important to us here at HQ—and that includes making sure our WAAV Creatives are thoughtfully chosen and represented! For this collection, we worked with an incredible group of diverse artists like @aliiiiia on the Summer Sky and Tasman cover patterns, @laurencephilomene on the Alvarado and Violet Skies cover patterns, and @bstanciell on the Bright Daisies cover pattern! To learn more about our WAAV Creatives and what inspires them, check out their bios on this page.
In addition to the unique stories behind each of our WAAV Creatives, this exclusive collection was inspired by ideas of exploration and adventurous photography. We hope you have as much fun with your WAAV 2022 Target planner as we had while making it!
*2022 WAAV planners can be purchased in Target stores and on Target.com
---